Best Practice: Collect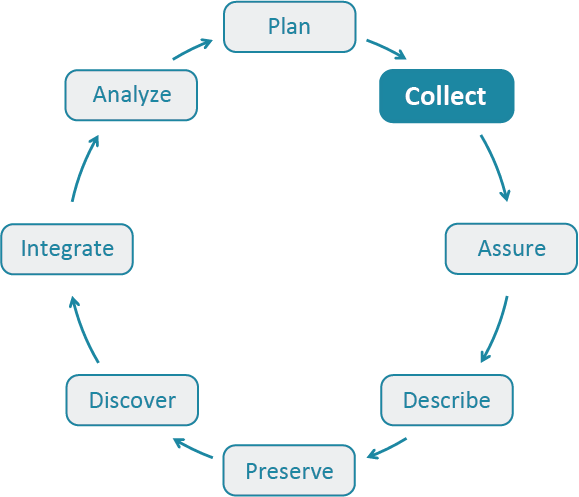 Select a Best Practice below to learn more about the "Collect" stage in the Data Life Cycle.
What is the "Collect" stage?
Observations are made either by hand or with sensors or other instruments and the data are placed a into digital form. You can structure the process of collecting data up front to better implement data management.
More information can be found in the Best Practices Primer.
---